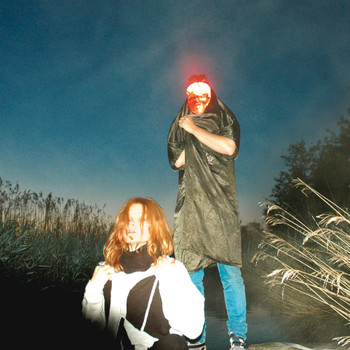 Extrait Both Ways Open Jaws
Date de sortie:
07/03/2011
Label:
Wagram Music / Cinq 7
Sélectionné au palmarès Best of de 2011.
7digital

Ce qu'on en dit:

Le duo est de retour avec "Both Ways Open Jaws", deuxième album sublimement rythmé par la voix vive et haut perchée d'Olivia, et les instrumentations inventives et magistrales de Dan. Une note plus électro (à la Aphex Twin ou Mercury Rev sur le single "Dust It Off") ou hip hop tribal (sur le morceau "Slippery Slope"), The Dø sait s'adapter à toutes les tendances pour notre plus grande joie.
| Numéro de titre | Nom du titre | Durée du titre | Prix/Lien d'achat |
| --- | --- | --- | --- |
| 1 | Dust It Off | 3:42 | |
| 2 | Gonna be sick ! | 4:09 | |
| 3 | The Wicked & The Blind | 5:08 | |
| 4 | Too Insistent | 3:29 | |
| 5 | Bohemian Dances | 4:23 | |
| 6 | Smash Them All (Night Visitors) | 5:12 | |
| 7 | Leo Leo | 3:31 | |
| 8 | B.W.O.J. | 1:43 | |
| 9 | Slippery Slope | 2:42 | |
| 10 | The Calendar | 4:03 | |
| 11 | Was it a dream ? | 3:06 | |
| 12 | Quake, Mountain, Quake | 2:10 | |
| 13 | Moon Mermaids | 3:02 | |
Durée totale:

46:20
Genres:
℗ 2011 Get Down! Under Exclusive Licence to Cinq 7 / Wagram Music
© 2011 Get Down! Under Exclusive Licence to Cinq 7 / Wagram Music