channel ORANGE (Explicit Version)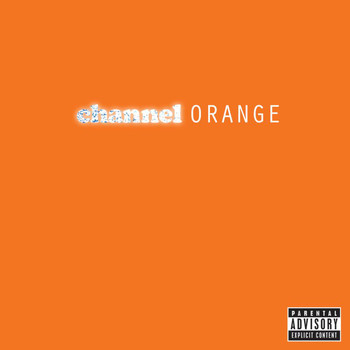 Explicit Content
Extrait channel ORANGE (Explicit Version)
Date de sortie:
30/01/2020
Label:
Red Zone Entertainment / IDJ
Sélectionné au palmarès Best of de 2012.
7digital

Ce qu'on en dit:

Tyler, The Creator a su attirer les foules, mais c'est son complice Frank Ocean du collectif Odd Future qui semble les retenir. A seulement 24 ans, il apporte sa voix sucrée au groupe de rap controversé de L.A., tout en écrivant pour Beyoncé, et joue aux côtés de Jay-Z et Kanye sur 'Watch The Throne' avant de sortir une mixtape solo 'Ultra/Nostalgia' acclamée par les critiques. Son premier album 'Channel ORANGE' confirme ce que tout le monde pense : tout comme Drake ou The Weeknd auparavant, Ocean rejoint les artistes les plus talentueux du RnB contemporain.
| Numéro de titre | Nom du titre | Durée du titre | Prix/Lien d'achat |
| --- | --- | --- | --- |
| 1 | Start (Album Version) | 0:46 | |
| 2 | Thinkin Bout You (Album Version) | 3:22 | |
| 3 | Fertilizer (Album Version [Explicit]) | 0:40 | |
| 4 | Sierra Leone (Album Version [Explicit]) | 2:29 | |
| 5 | Sweet Life (Album Version [Explicit]) | 4:23 | |
| 6 | Not Just Money (Album Version) | 1:00 | |
| 7 | Super Rich Kids (Album Version [Explicit]) | 5:05 | |
| 8 | Pilot Jones (Album Version) | 3:04 | |
| 9 | Crack Rock (Album Version [Explicit]) | 3:44 | |
| 10 | Pyramids (Album Version [Explicit]) | 9:53 | |
| 11 | Lost (Album Version [Explicit]) | 3:54 | |
| 12 | White (Album Version) | 1:16 | |
| 13 | Monks (Album Version [Explicit]) | 3:20 | |
| 14 | Bad Religion (Album Version) | 2:55 | |
| 15 | Pink Matter (Album Version [Explicit]) | 4:29 | |
| 16 | Forrest Gump (Album Version) | 3:15 | |
| 17 | End (Album Version) | 2:14 | |
| pdf | | | Ce titre ne peut être acheté séparément |
Durée totale:

55:49
Genres:
℗ 2012 The Island Def Jam Music Group
© 2012 The Island Def Jam Music Group